Spring Retreat: 8-10 March 2019 @ Camp Piankatank
Pre-signups coming Soon!!!

Anticipated pricing ~ $100 per person

​

***$90 if you register early***

Youth and leaders

email me

if you want ideas for fund raising.

Registration closes March 3 2019.

If you are signing up for your group

you ca

n fill out this spreadsheet to make the process faster:

yrd_retreat_registration.xlsx

Last year's forms for those who like to mentally prepare.


Packing list & Retreat ScheduleDownload Youth Forms

(required to attend the retreat)

Download Adult Forms

(new and required)

Retreat Setup Permission Form

(optional for mature youth)

​Check out our retreat site,

Camp Piankatank

.

​

​Youth Leaders, let us know if you intend to bring your group with rough numbers as there are only 167 beds and we will maintain a 7:1 youth to adult ratio. This event is a district-wide (66 congregations) event for youth in 6th-12th grades.

Registration opens Jan 6 & closes Mar 3.

Register by Feb 9 for Early Bird special: $90After Feb 25 there's a Late Registration: $115Payment is expected within 14 days of confirmed registration. All payments must be received by close of business Mar 5.

No payments will be taken at the retreat.

Please mail or carry all payments to the District Office:

York River District UMC
​6515 George Washington Memorial Highway, Suite 203

Yorktown, VA 23692

As Christians, we are citizens of God's kingdom, yet we are still here in this world. We are a people on the edge, or the verge, between places. At the Fall 2018 Retreat, we will investigate how we can experience God daily and how to live, so we do not become burdened by the world but instead are a sign that points to God.​

1 Peter 2:10-12

Wanted

We need 5-6 local-church speakers, youth testimonies, and a band for Spring Retreat 2019. We also need servant-leaders, both youth and adults, to assist with planning, logistics, setup, break-out sessions, discussion, snacks, and clean-up. Since we are the Church, we will divide the work so that no one will do it all, and so that the Holy Spirit can bless us as we share our gifts with each other.

Join the team.

Changes

There will be no Fall Retreat 2018 @ Triple R Ranch.

Retreat centers now require higher down payments and percentage of anticipated attendees. The yrdyouth budget does not have funds to cover both down payments and contracted risk.

Instead, we we be holding a

Fall Service Fair: Mission Possible.
Powered by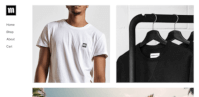 Create your own unique website with customizable templates.